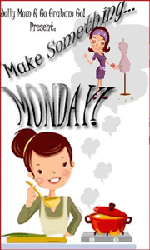 I tried yet another recipe that Alexis shared on her blog
Running Away? I'll help you pack.
She always has recipes that I want to try and this one I happened to have most of the ingredients for! It turned out quite tasty even without the one ingredient (tomato) that I didn't have! :-)
Taco Lasagna
2 c. lasagna noodles uncooked (9 lasagna noodles)
3/4 lb lean ground beef (I used a whole pound)
1/4 c. chopped onion
1/4 c. chopped green pepper
2-3/4 c. taco sauce (I used homemade salsa)
1/2 c. water
1/2 tsp. salt
1/4 tsp. pepper
1/4 tsp. basil
1/4 tsp. chili powder
2 c. chopped lettuce
1 c. chopped tomato
3 c. (12 oz.) shredded cheddar cheese
Cook lasagna according to package directions for 10 minutes; drain. Separate lasagna and lay flat on wax paper or aluminum foil to keep pieces from sticking together as they cool.
Brown beef, onion and green pepper in 10 inch non-stick skillet; drain off excess fat. Stir in taco sauce, water, salt, pepper, basil and chili powder; simmer 5 minutes.
Pour 1/2 cup meat sauce on bottom of 13x9x2 inch baking pan; arrange 3 pieces of lasagna lengthwise over meat sauce. Pour 1 cup sauce over noodles; sprinkle 1 cup lettuce, 1/2 cup tomato and 1 cup cheese in layers over sauce. Repeat layer of lasagna, 1 cup meat sauce, 1 cup lettuce, 1/2 cup tomato, 1 cup cheese. Even though the directions didn't specify what to do at the end, I ended with a layer of lasagna, the rest of the sauce and the last cup of cheese.
Bake at 350 for 20 minutes.